"The service that we received at Speedprint was first rate. The staff is friendly and knowledgeable. Their expertise in print and design helped us take our catalogue to next level."
Mark Thiessen
Growerflowers.com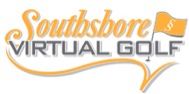 "Speedprint created a great corporate image for our company. We weren't sure what we needed, so we left it to their expertise and are thrilled with the results. Speedprint captured the essence of our business, giving us a professional look and professional printing that we can use to promote our company."
Joel Epp
Southshore Virtual Golf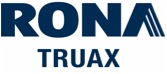 "We we're printing our own letters for a promotion to new home owners, but weren't getting a great response. We asked Speedprint to provide us with a professionally designed and printed postcard.
The postcard was a huge success, resulting in the greatest return on investment that we have had with any promotion."
Jeremy Truax
I picked up the CD inserts today & just wanted to say a big THANK YOU for the great (& fast) job!!! They're perfect!!
David Koop
Speedprint came through for us time and time again on print job deadlines. They have increased our overall marketing exposure and quality of branding. We have seen zero print errors and quality service through out the years working with them. Great Job and Thanks!
Abe Fehr - Double AA Roofing
I wanted to thank you for your prompt service and assistance in getting the postcard printed quickly and correctly. May is such a busy time for us and your help really moved things along. Thank you so much!
Katherine DeGoey - Peanut Centre Nursery